Omelette du Fromage Fillings and Choices
At the Gingerbread Cottage B&B we offer daily hot breakfast entrees, omelette du fromage choices as well as a Large Buffet with Granola, Fresh Fruit and yogurt, Cheese Tray, Vanessa's daily fresh-baked Squash Buns and Sweets. OJ, Fresh Brewed Coffee and a variety of Teas
Garden Omelette
Fresh Local Tomatos with pesto and fresh tomatoes and feta cheese, healthy and hearty!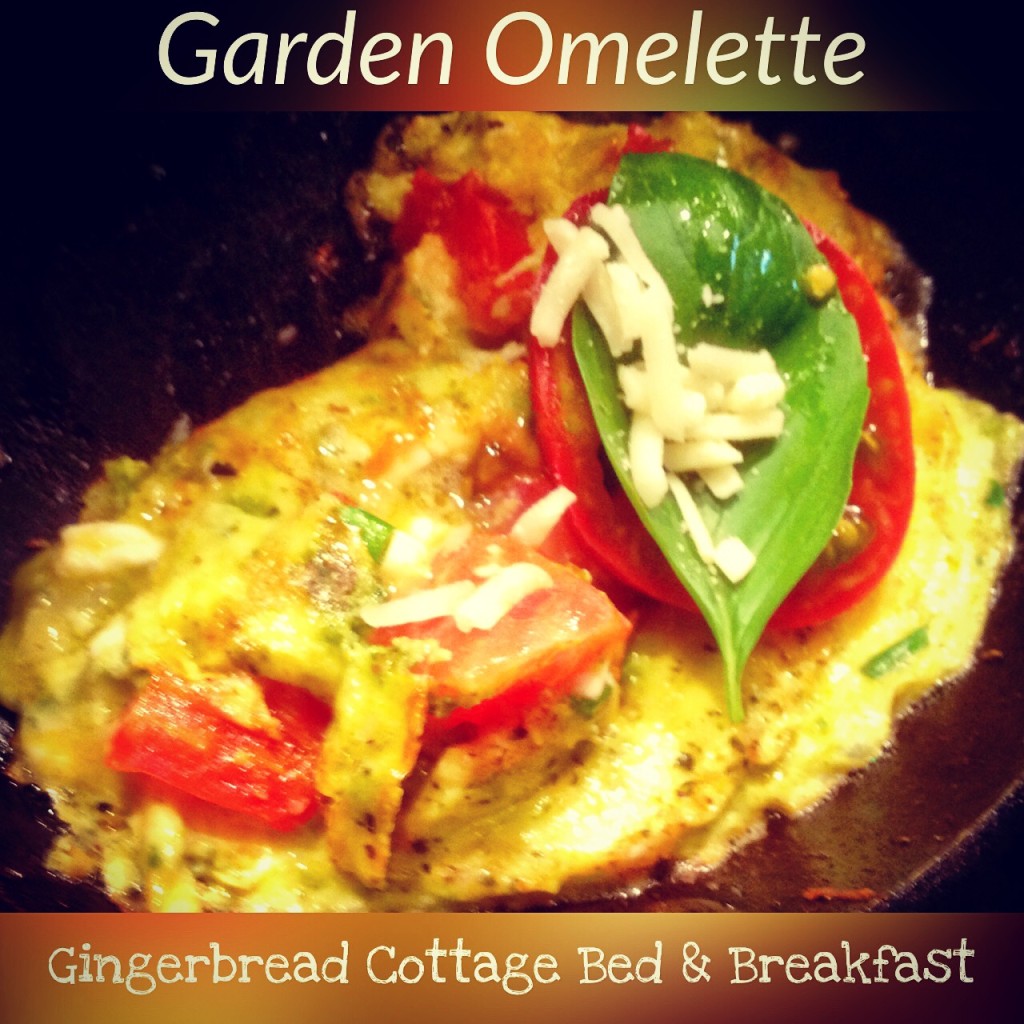 Crab and Sea Asparagus Omelette
Here is one Omelette du Fromage  we do really well when the Sea Asparagus is in Season. Check out our video about this tasty "Delicacy from the Sea"
---
The Traditional Ham and Three Cheese Omelette
Asiago, mozzarella and Cheddar topped with buttery Steak Mushrooms, for the hungry connoisseur.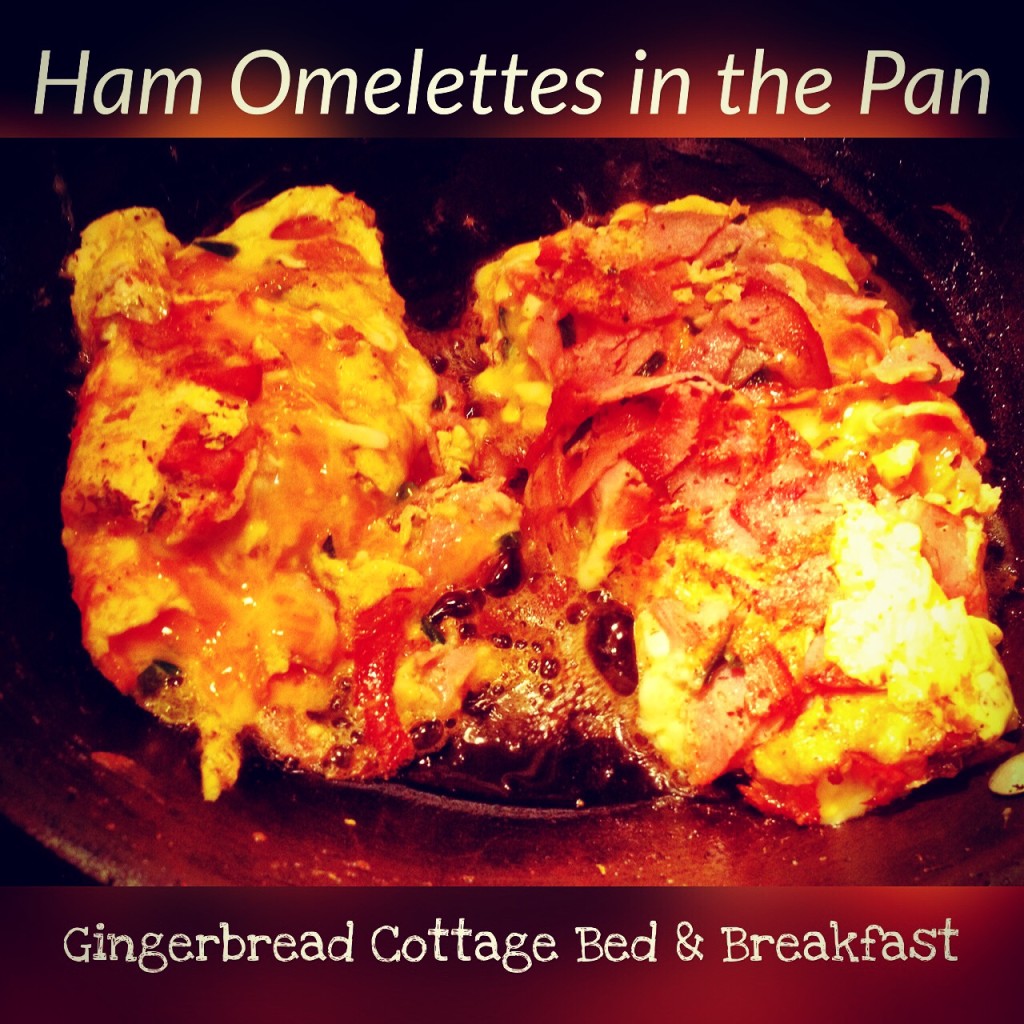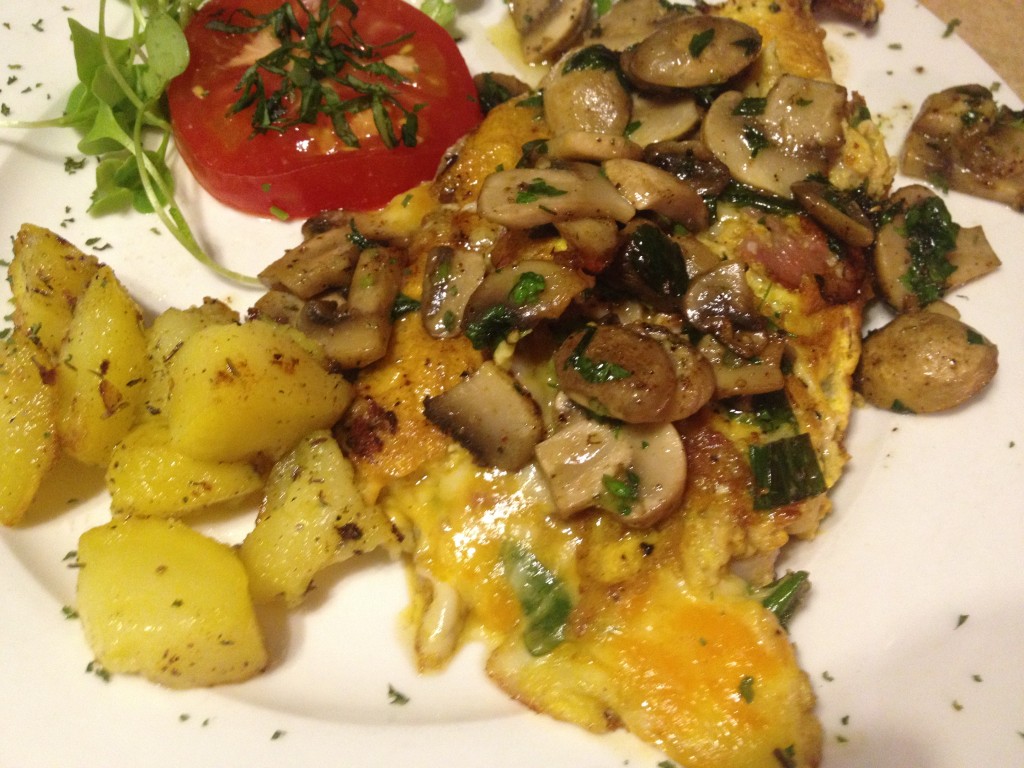 Check out our video about the Ham and Three  Cheese Omelette
---
Carnivore Double Bacon Double Cheddar Omelette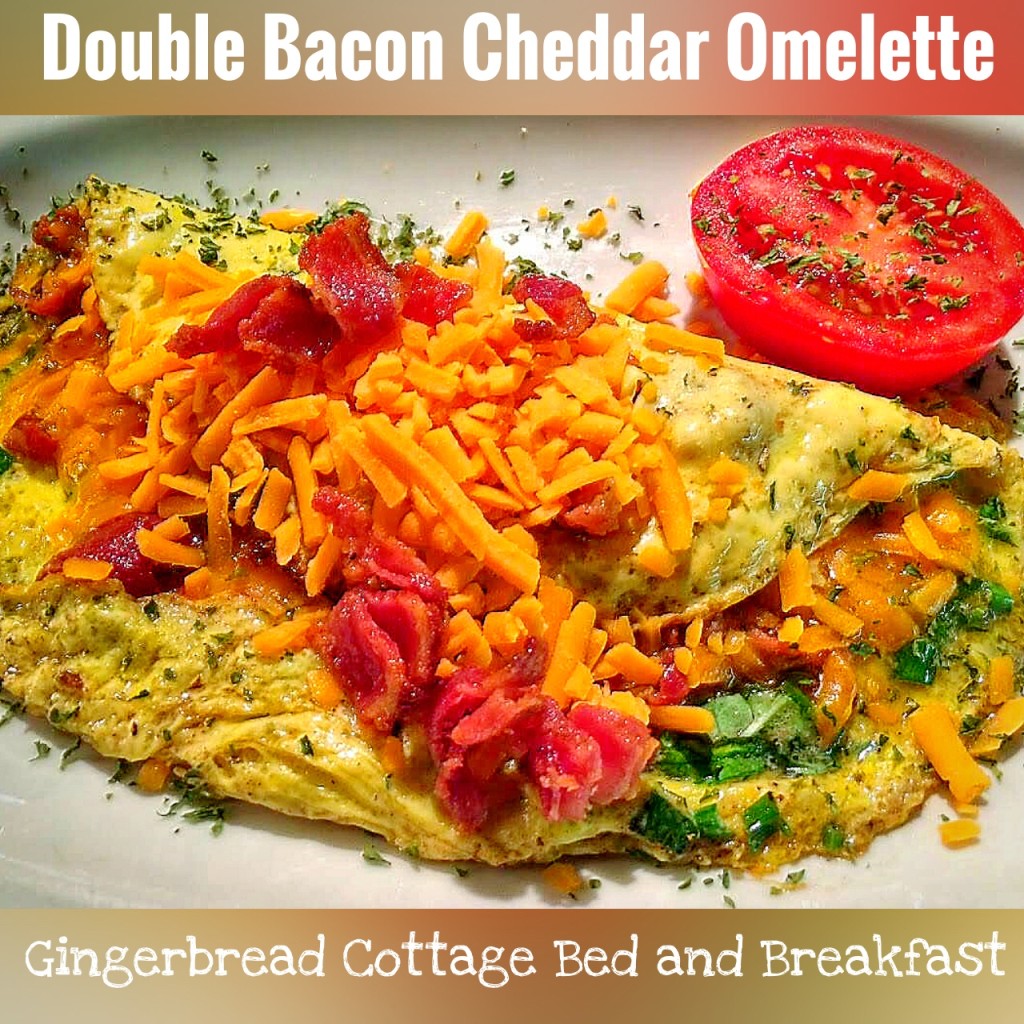 The Carnivore, Ham and Cheddar topped with Bacon Crumbles as the name suggests you will get a little wild with this choice.
---
Lox and Cream Cheese Omelette du Fromage
Omelette du Fromage Chives Cold Smoked Sockeye Salmon with Cream Cheese and Dill Béarnaise Sauce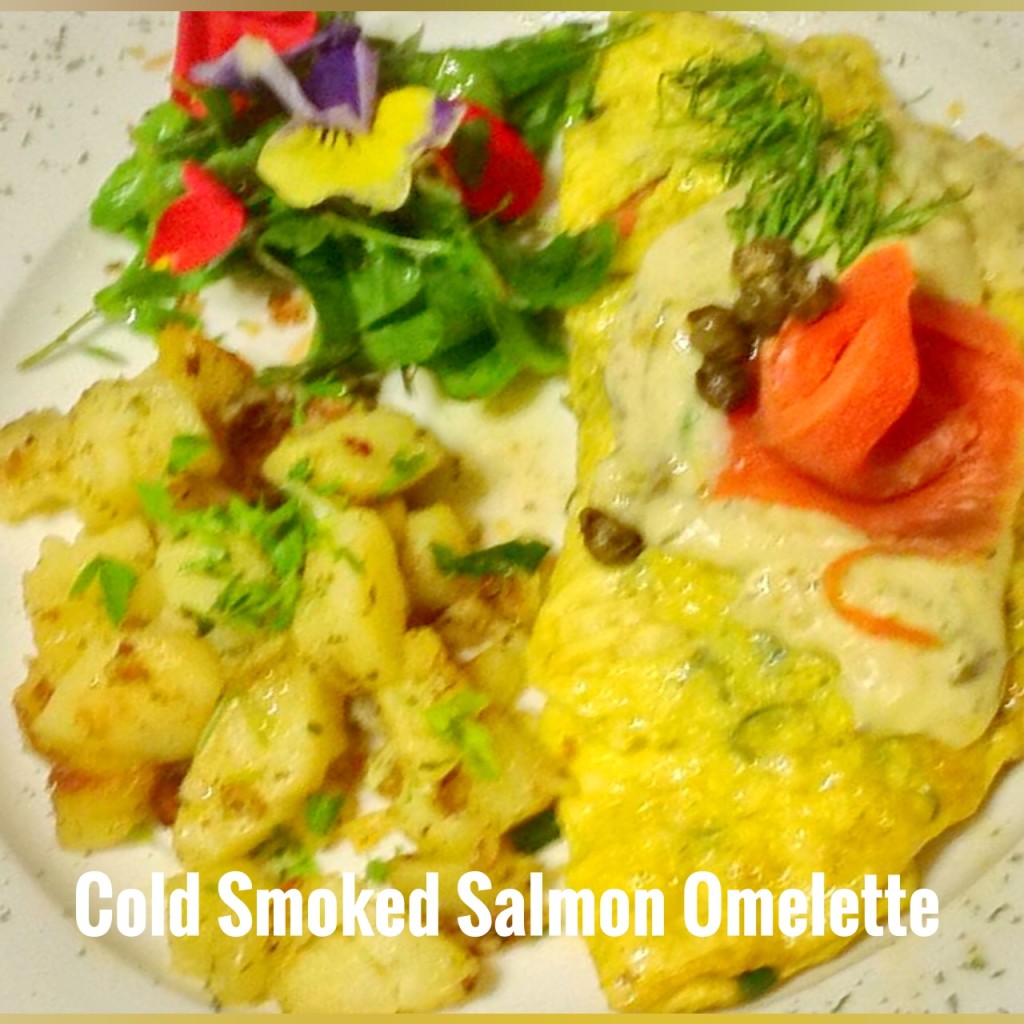 Wild caught 'cold smoked' salmon, cream cheese and a Dill Béarnaise Sauce. Add Salicornia (sea asparagus) or regular asparagus in season. Very refined and light, smokey and creamy.
---
West Coast Shrimp and Kelp Omelette
shrimp and kelp combined with Mozarella cheese. Lip Smacking Tasty!
---
Try all our omelette fillings and toppings at the Gingerbread Cottage B&B. we use only free run farm fresh eggs from the Happiest of Happy Chickens from local organic farmers in the Saanich Peninsula.
The best omelette fillings and any preparations we do are always made with the freshest local products we can obtain through our many contacts in the Victoria farming and fishing communities.
---
Your Hostess and Private Chef
Vanessa von Schellwitz
Owner Operator Gingerbread Cottage B&B
As a child, Vanessa was a real life "Heidi" living in the Eschen Villa on the clean, cold alpine Attersee Lake, in Seewalchen Austria, 50 KM East of Salzburg. 
Vanessa's birthplace was located 50 meters from her Godmother's famous Paulick Villa – the Summer Playground to Vienna's Elite Art nouveau Community including Gustav Klimt, Egon Schiele, Richard Teschner and Friedrich Paulick at the turn of the 19th century.
In fact, the aunt of Vanessa's Godmother, Gertrude Floege, was the famous fashion designer Emelia Floege – life companion of Gustav Klimt who frequently painted at the Paulick Villa..
Also the last Countess Maria dei Medici, who lived adjacent to the Eschen Villa hand wrote a poem for Vanessa as a child… Not many People can say that!
Vanessa got her teaching Degree in Salzburg but her real love and talents were for cooking.. 
Coming to Vancouver Island via Culture City itself – Salzburg Austria – A true Austrian,Vanessa has pure Mozart flowing through her veins and a delicious piping hot Austrian ApfelStrudel in the Oven for her many guests!
Vanessa and her 70's husband owned and operated the Austrian Chalet, an 80 room hotel with 3 Restaurants in Campbell River BC
Vanessa spent many years as Victoria BC's busiest and most Versatile Culinary Instructor from her Veni. Vidi, Coxi Cooking School, and operating her busy "Vienna Catering" Business
Author of 8 Cookbooks, Vanessa also wrote a food Column, had her own TV cooking show and did food styling for other local authors.
Vanessa makes all her guests feel like Austrian Royalty in her c. 1905 Victorian "Arts and Crafts Heritage Home" with Cozy Themed rooms and Elegant 3 Course Breakfasts in her "Bavarian  Gasthaus" Style Breakfast Room
Please Feel Free to Contact us for booking information.
Call Toll free 1-877-767-2121
iMessage or Text 250-812-5457
Email: [email protected]

Past Member of International Association of Culinary Professionals