Alaskan Cruise Ship Docks Victoria BC
Ogden Point Port of Call
Here are a few attractions within a two-minute stroll of the Alaskan Cruise Ship port in Victoria BC Canada.
Our Gingerbread Cottage Bed and Breakfast is located in downtown Victoria BC steps away from the Alaskan Cruise ship port of call at the Ogden Point Victoria BC area.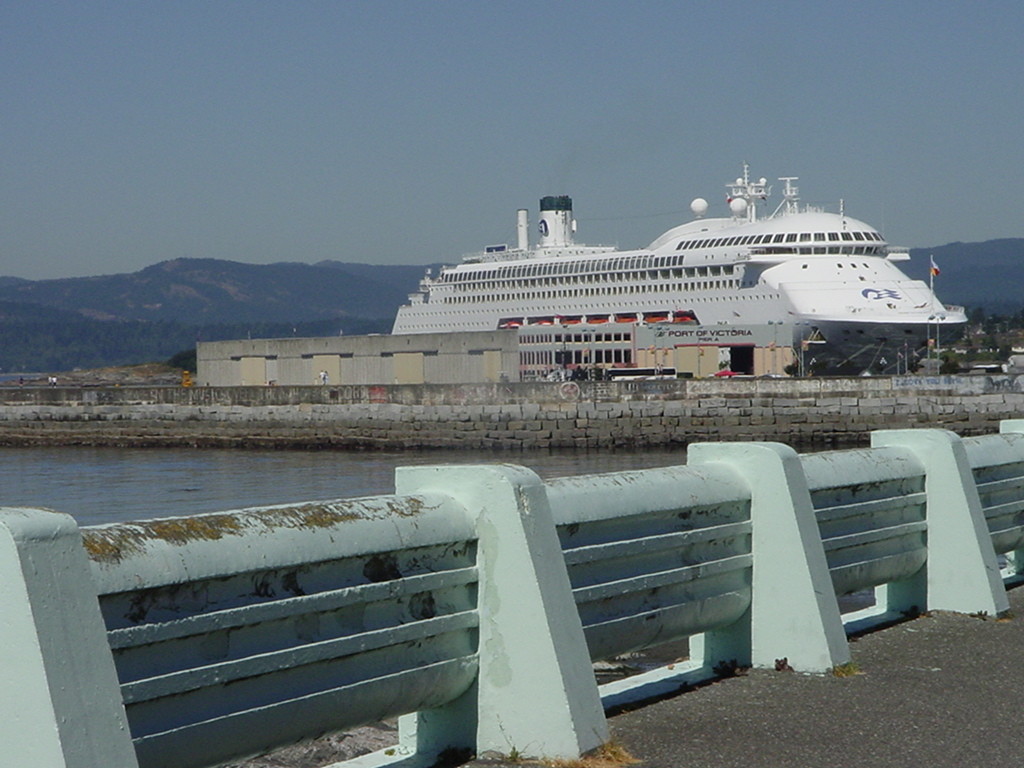 Dallas Road Seawall Promenade and Beach Area – enjoy scenic sights, sounds, scents of the gorgeous Salish Sea along this favorite stroll – 100 meters away. We have complimentary Beach Bags available!

Port Of Victoria has many ships of all types dock in this deep water harbour
Ogden Point Breakwater Structure – Walk the Breakwater to Lighthouse
Ogden Point  Cruise Ship Docks – Canada's most active port of call for cruise ships
Ogden Point Dive Centre – Scuba Dive the Breakwater Area
Ogden Point Cafe – Tasty Bistro on the Breakwater – Great Food, Reasonable Prices, Gorgeous views of Ocean and Olympic Mountains backdrop
Victoria Heli Jet Heliport – 30 minute service to Vancouver Harbour or YVR Airport
Ogden Point Boat launch
Marine shops – Mercury Marine and Whitehall Row
Here is our little Clip of some action at Ogden Point Victoria BC Area
As well as annual events
Annual Lighted truck Christmas Parade
Annual Marine Garage Sale and  Flea Market of Boaters odds and ends
Annual Pet a Palooza pet show
Annual Canadian Navy Equipment show
Swiftsure Regatta and Boat Race view points
There are other Attractions at Ogden Point
Wildlife viewings
Fishing off Breakwater
Storm Watching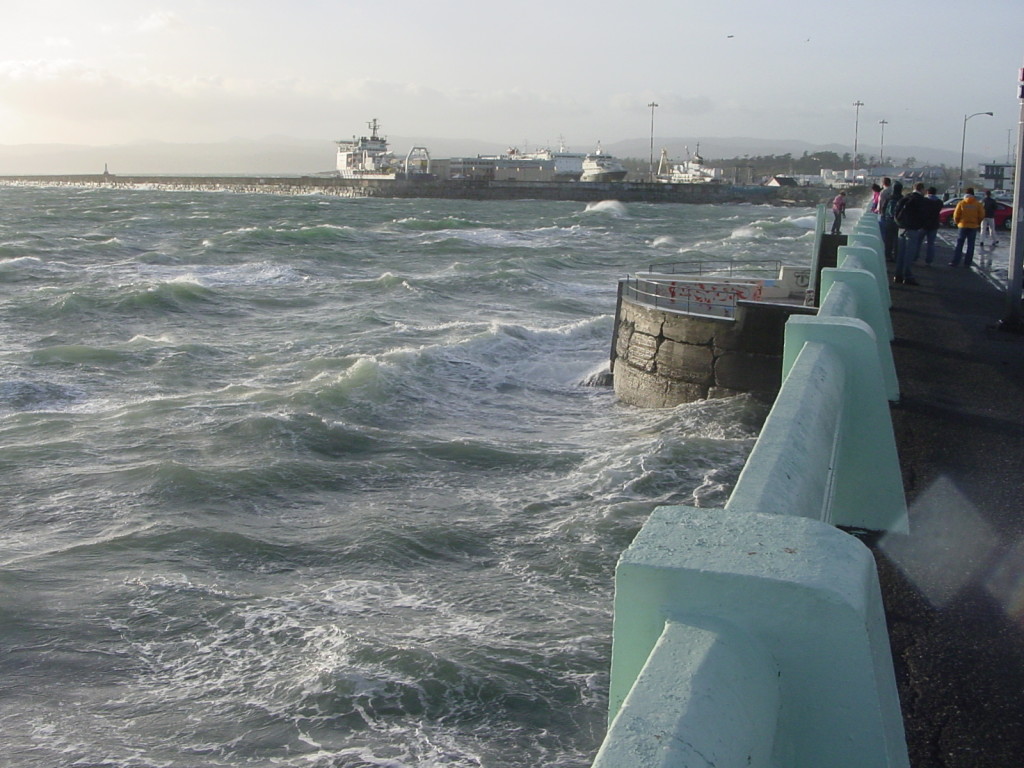 Dallas Road Victoria Waves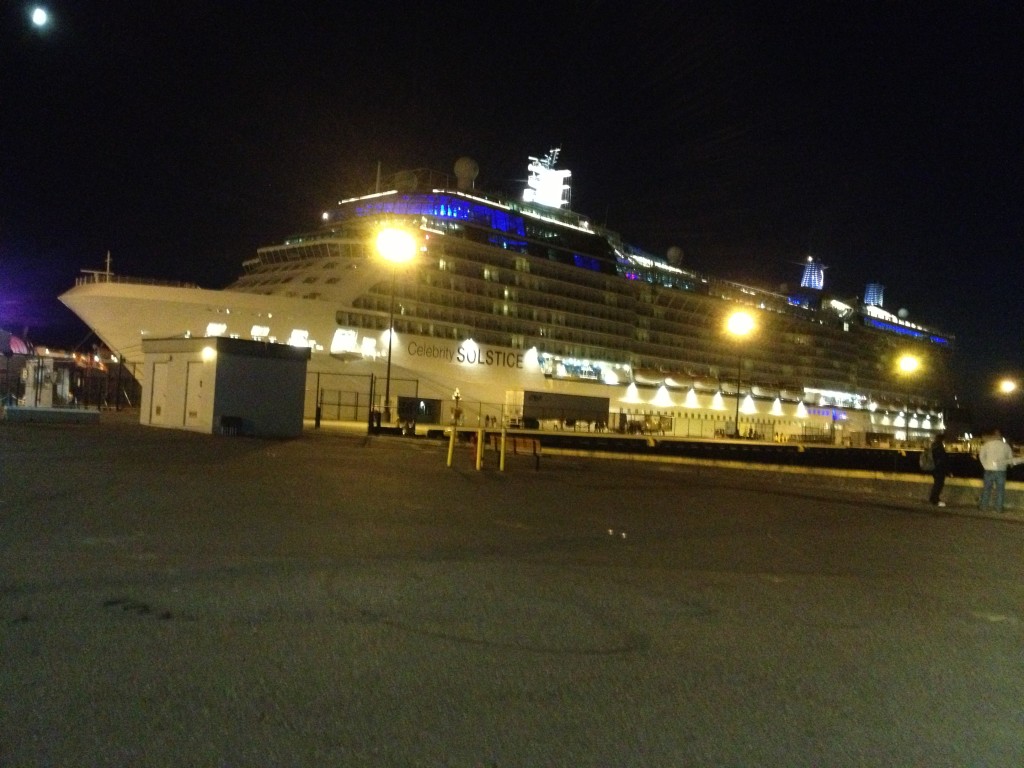 Book your Stay at our nearby Gingerbread Cottage Bed and Breakfast

Vanessa von Schellwitz
Owner Operator Gingerbread Cottage B&B
As a child, Vanessa was a real life "Heidi" living in the Eschen Villa on the clean, cold alpine Attersee Lake, in Seewalchen Austria, 50 KM East of Salzburg. 
Vanessa's birthplace was located 50 meters from her Godmother's famous Paulick Villa – the Summer Playground to Vienna's Elite Art Noveau Community including Gustav Klimt, Egon Schiele, Richard Teschner and Friedrich Paulick at the turn of the 19th century.
In fact, the aunt of Vanessas's Godmother, Gertrude Floege, was the famous fashion designer Emelia Floege – life companion of Gustav Klimt who frequently painted at the Paulick Villa..
Also the last Countess Maria dei Medici, who lived adjacent to the Eschen Villa hand wrote a poem for Vanessa as a child… Not many People can say that!
Vanessa got her teaching Degree in Salzburg but her real love and talents were for cooking.. 
Coming to Vancouver Island via Culture City itself – Salzburg Austria – A true Austrian,Vanessa has pure Mozart flowing through her veins and a delicious piping hot Austrian ApfelStrudel in the Oven for her many guests!
Vanessa and her 70's husband owned and operated the Austrian Chalet, an 80 room hotel with 3 Restaurants in Campbell River BC
Vanessa spent many years as Victoria BC's busiest and most Versatile Culinary Instructor from her Veni. Vidi, Coxi Cooking School, and operating her busy "Vienna Catering" Business
Author of 8 Cookbooks, Vanessa also wrote a food Column, had her own TV cooking show and did food styling for other local authors.
Vanessa makes all her guests feel like Austrian Royalty in her c. 1905 Victorian "Arts and Crafts Heritage Home" with Cozy Themed rooms and Elegant 3 Course Breakfasts in her "Bavarian  Gasthaus" Style Breakfast Room
Please Feel Free to Contact us for booking information.
Call Tollfree 1-877-767-2121
iMessage or Text 250-812-5457
Email: [email protected]

Past Member of International Association of Culinary Professionals