Victoria BC Weather
Gingerbread Cottage B&B Downtown Victoria BC
Victoria BC weather is actually quite predictable.. Especially the long sunny summer from May to October. We always get asked the question – "What is the weather going to be like?" So we decided to write a page for our guests that explains it  general terms.
You all have weather apps on your phones so use those for specifics of the daily weather or call ahead when you are booking the room..
Spring  in the City of Gardens
Victoria gets most of its 'snow in the form of pink cherry blossoms which start as early as mid February.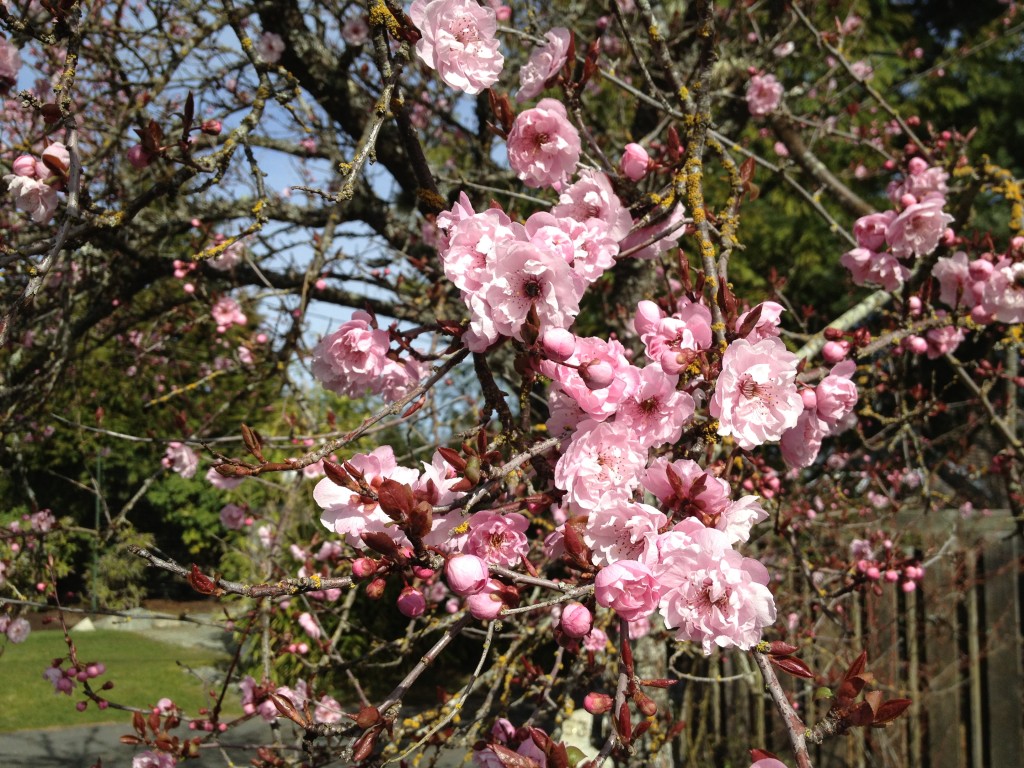 (Note: These pink blossoms arriving here so early are very annoying to everyone else in Canada which is why we Victorians post a lot of selfies with Cherry Blossoms in the background on our Facebook pages and Twitter feeds..)
Other than that our Spring is quite mild and sometimes blustery – the storms are short and kind of fun if you are near Dallas Rd and want to Storm watch.
Summer in Paradise Canada
Summer starts in May and goes to October. Book your stay with us early as this summer will be busy due to the cheap Canadian dollar!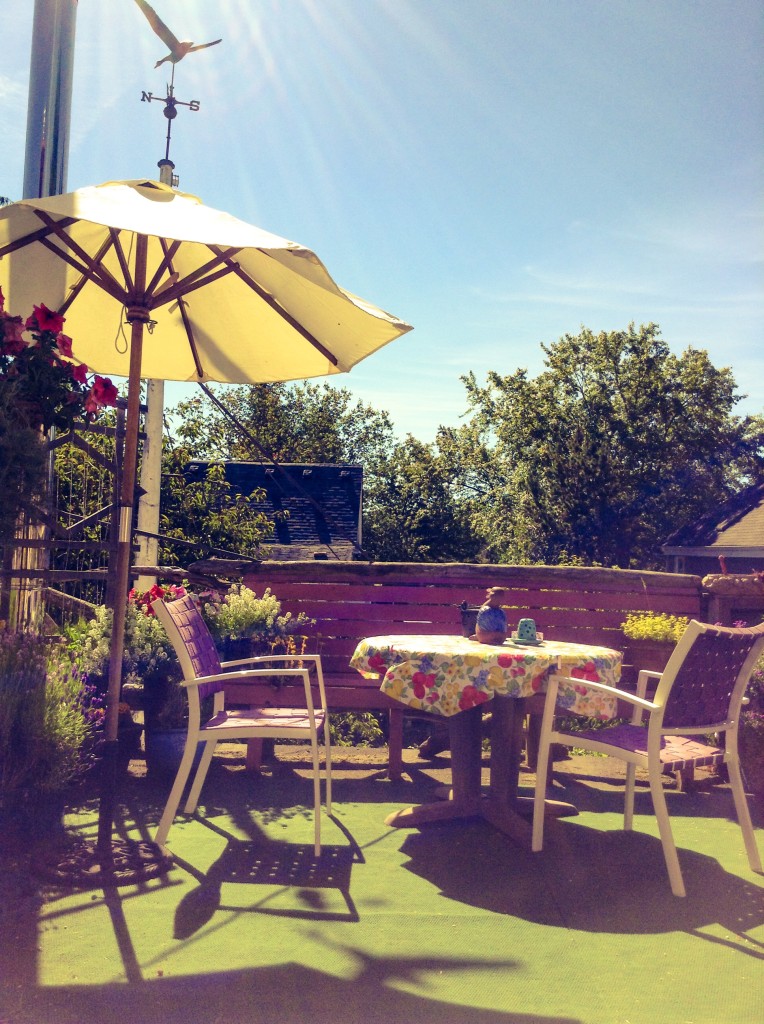 Summer warm and surprisingly dry.  So dry that most of the lawns actually turn brown. Victoria also has a very low humidity.  Every evening at about 5:00 PM offshore breezes keep summer days from becoming too hot and summer evenings cool. There are very few air conditioners required in Downtown Victoria BC.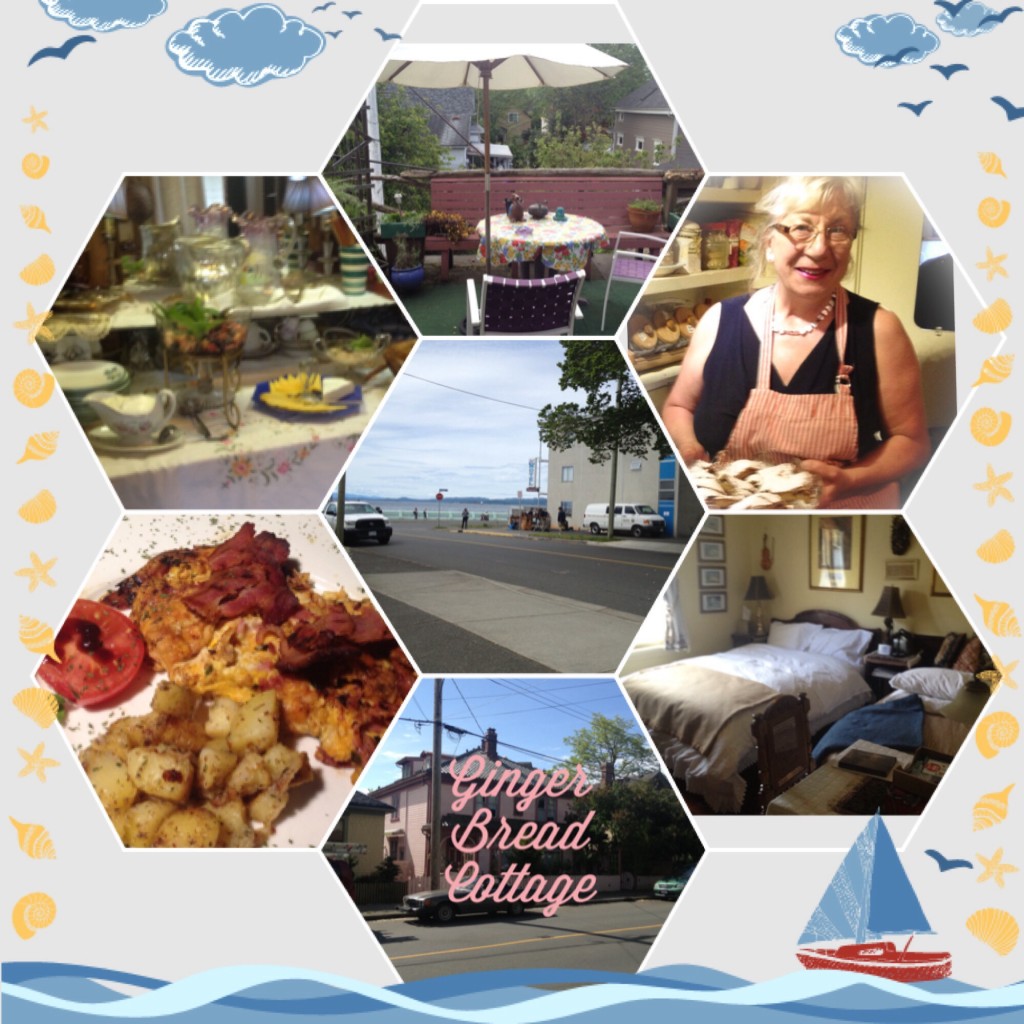 Tasty Breakfasts, Close to Beach, Victorian Heritage Home
This predictable warm, but not hot, dry sunny season makes Victoria the perfect location for spending all day at outdoors. Between beautiful beaches, great restaurants with sunny patios and numerous festivals and events there won't be a shortage of things to do.
Fall in our Ocean Playground
Victoria enjoys a warm, sunny October with autumn arriving late in the month. Fishing is pretty good with all the salmon running by our front door. Our three resident pods of Orcas, eighty strong, are around to accompany the Salmon and we also are treated to some humpback whales stopping off in the waters off Victoria on their way to Alaska.
Softwoods change color in the parks and lawns and golf courses stay green and lush throughout the winter. You can actually golf all winter here.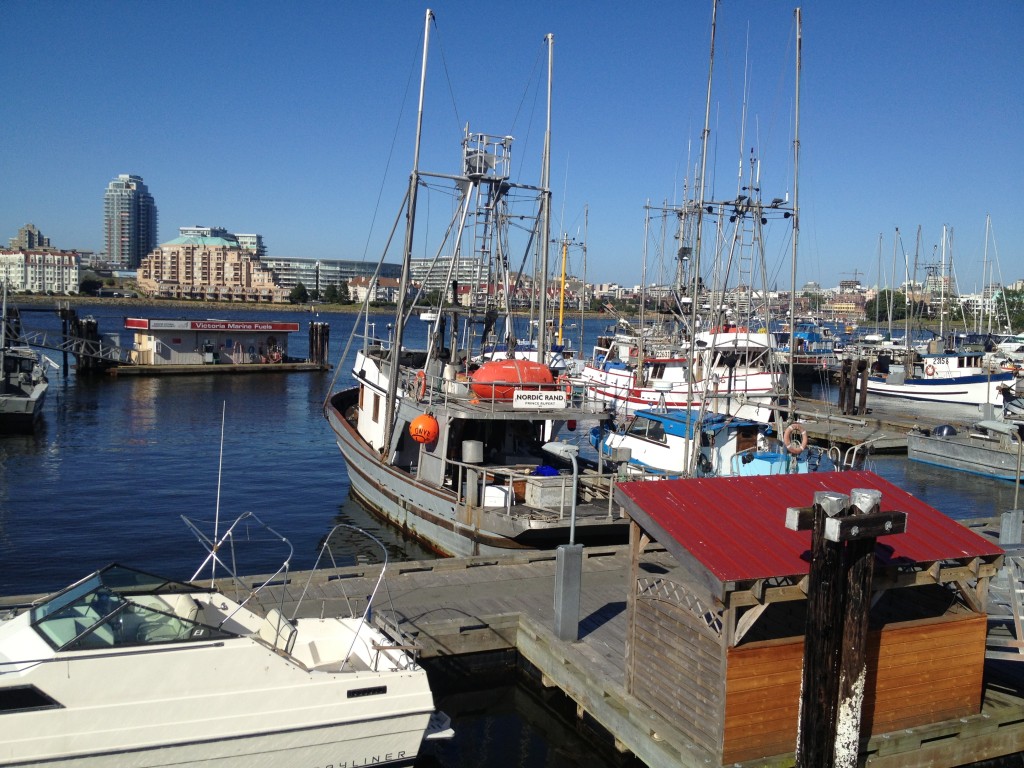 You can explore nature's spectacles on a relaxing fall walk stop by and see the float homes and fishing boats at Fisherman's wharf.
Second Fall – not Really Winter by Canadian Standards – But Wetter than Fall
Victoria is very fortunate in that the rainfall we get is about half of the amounts that Seattle or Vancouver gets. We do receive some heavier precipitation during December, January and part of February. This moisture  is enjoyed by all and keeps everything lush, with very occasional light snow.
Winters here are fairly dark though as there is no snow reflection to lighten things up, so put on your favorite fleece or hoodie, plug-in your headphones  and head for Starbucks like all the rest of us..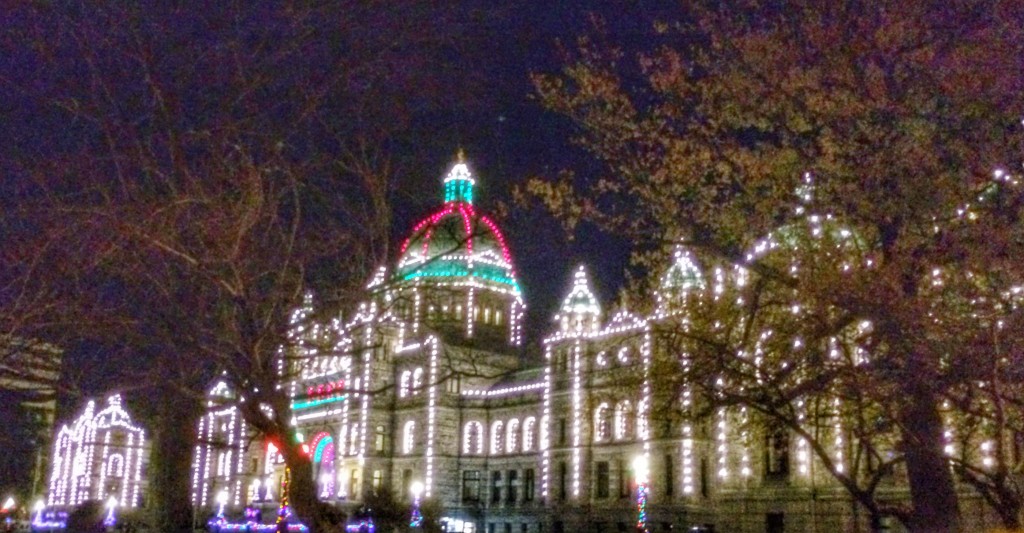 Victoria rarely has a white Christmas so that is kind of poo poo… But we do try to put up a few lights and play endless Christmas carols which is sort of depressing with no snow. There are a lot of craft fairs around, The Empress Hotel has a great Christmas tree show and had a skating rink last year that was quite a hit so it will probably be back in the upcoming seasons! The Royal BC Museum also has interesting features during the winter.
And if you stay with us we have free Netflix in the living room beside the gas fireplace and the cat! 
Your Hostess, Private Chef
& Victoria BC Weather Woman
Vanessa von Schellwitz
Owner Operator Gingerbread Cottage B&B
As a child, Vanessa was a real life "Heidi" living in the Eschen Villa on the clean, cold alpine Attersee Lake, in Seewalchen Austria, 50 KM East of Salzburg. 
Vanessa's birthplace was located 50 meters from her Godmother's famous Paulick Villa – the Summer Playground to Vienna's Elite Art nouveau Community including Gustav Klimt, Egon Schiele, Richard Teschner and Friedrich Paulick at the turn of the 19th century.
In fact, the aunt of Vanessa's Godmother, Gertrude Floege, was the famous fashion designer Emelia Floege – life companion of Gustav Klimt who frequently painted at the Paulick Villa..
Also the last Countess Maria dei Medici, who lived adjacent to the Eschen Villa hand wrote a poem for Vanessa as a child… Not many People can say that!
Vanessa got her teaching Degree in Salzburg but her real love and talents were for cooking.. 
Coming to Vancouver Island via Culture City itself – Salzburg Austria – A true Austrian,Vanessa has pure Mozart flowing through her veins and a delicious piping hot Austrian ApfelStrudel in the Oven for her many guests!
Vanessa and her 70's husband owned and operated the Austrian Chalet, an 80 room hotel with 3 Restaurants in Campbell River BC
Vanessa spent many years as Victoria BC's busiest and most Versatile Culinary Instructor from her Veni. Vidi, Coxi Cooking School, and operating her busy "Vienna Catering" Business
Author of 8 Cookbooks, Vanessa also wrote a food Column, had her own TV cooking show and did food styling for other local authors.
Vanessa makes all her guests feel like Austrian Royalty in her c. 1905 Victorian "Arts and Crafts Heritage Home" with Cozy Themed rooms and Elegant 3 Course Breakfasts in her "Bavarian  Gasthaus" Style Breakfast Room
Please Feel Free to Contact us for booking information.
Call Toll free 1-877-767-2121
iMessage or Text 250-812-5457
Email: [email protected]

Past Member of International Association of Culinary Professionals