Vanessa's Current Cookbooks with Healthy Recipes PDF
These cookbooks online are currently available by clicking the buy now button and we will email you a PDF version the same day.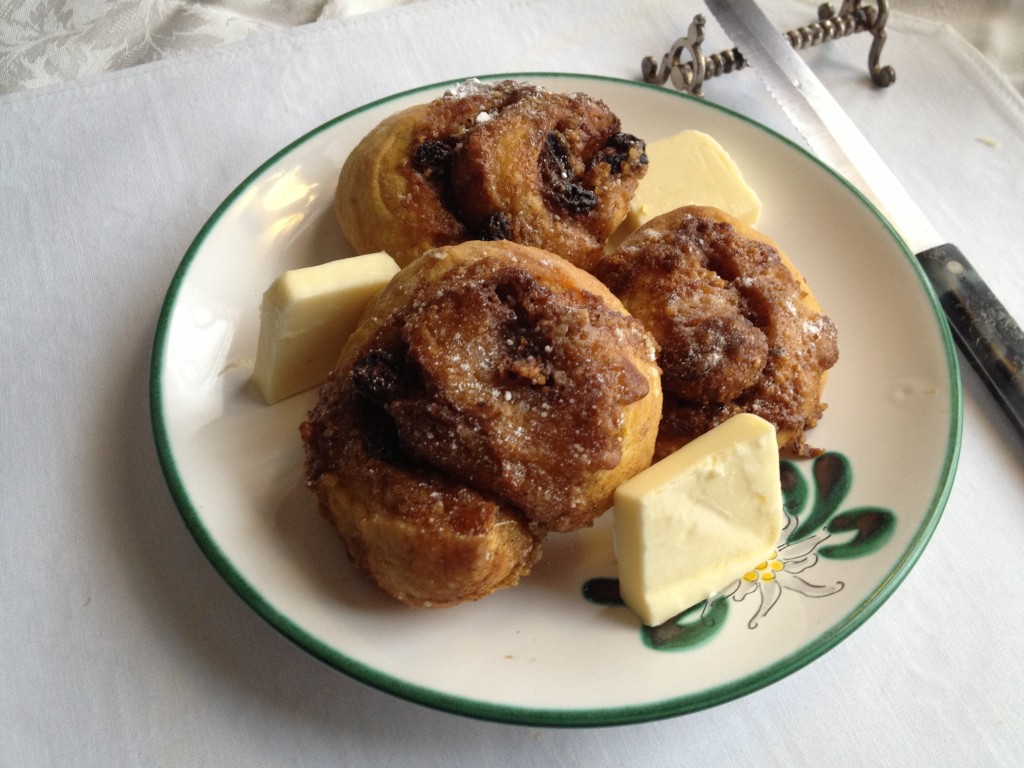 Cinnamon Rolls made with Squash Dough
Print Versions are available at the Gingerbread Cottage Bed and Breakfast, email us if you wish to have a price on having one shipped to you.
Click the link under each book to see full details 
Victorian Gifts from Vanessa's Kitchen Cookbook Recipes PDF
by Vanessa von Schellwitz
"A charming collection of unique, uncommon and unusual recipes, simple to make for gift giving and your enjoyment, a most beautiful cookbook:"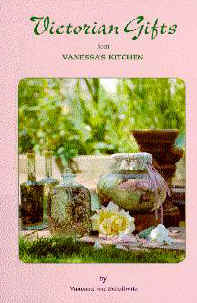 Romantic herbal jellies, chutney, jams, herbal and berry vinegar, spiced oils, liqueurs (to name a few: rose liqueur, garlic schnapps. Elderflower champagne, etc.), marinated cheeses, salmon recipes – for example how to make Swedish gravat or salt cured lox, breads and baking, hand creams, body oils, potpourri and much more.
Online Price for printable PDF eBook is $9.95 CDN
Click for more details, information and ordering particulars of this most beautiful cookbook.
---
Breakfast at the Cottage Cookbook Recipes PDF
by Vanessa von Schellwitz
This recipe book came to life because of many guests asked me for breakfast recipes.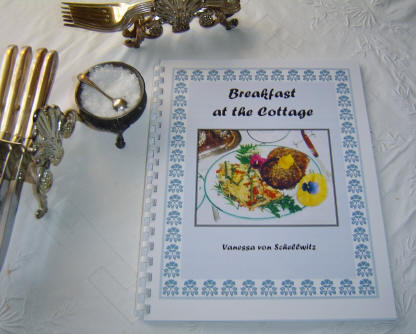 This popular cookbook online is full of recipes for gourmet omelettes, egg dishes, crepes, waffles, breakfast salads and baking. Vanessa has been adding to it for many years and this is the freshly updated 2015 edition
Price for this cookbooks online Printable PDF is $7.95 CDN
Click for more details, information and ordering particulars of this most beautiful cookbook.
---
All About Gingerbread Cookbook Recipes PDF
by Vanessa von Schellwitz
Vanessa has put some of her best gingerbread cookie recipes into this book. She is an expert pastry chef and had been accumulating and perfecting both traditional and modern gingerbread recipes for many years.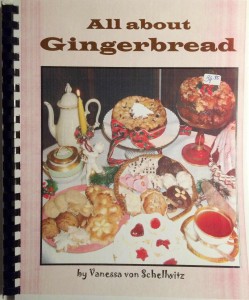 It is a knockout 166 pages with loads of color pictures and illustrations!
You will find loads of information in this cookbook about the long history of Gingerbread, some strange ingredients that make your gingerbread better than any you have ever tasted. Tons of recipes for European Traditional Recipes and more modern treats.
Click for more details, information and ordering particulars of this most beautiful cookbook.
---
How to Make Sauerkraut and Cabbage Rolls, Recipes using Sauerkraut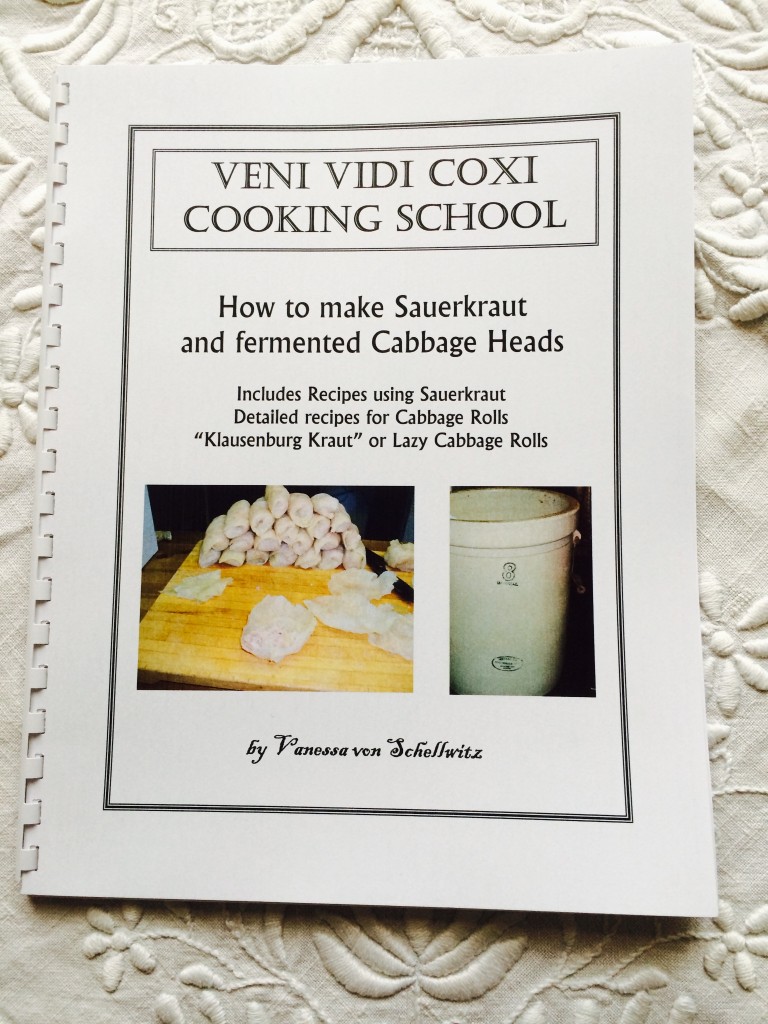 20 pages of details and recipes
Printable PDF "EBook" Version Now Available for Download $4.99 PDF Version – we will email it to you the same day as we receive payment. Thanks
Click to buy with a credit card
---
Your Author
Vanessa von Schellwitz
Owner Operator Gingerbread Cottage B&B
As a child, Vanessa was a real life "Heidi" living in the Eschen Villa on the clean, cold alpine Attersee Lake, in Seewalchen Austria, 50 KM East of Salzburg. 
Vanessa's birthplace was located 50 meters from her Godmother's famous Paulick Villa – the Summer Playground to Vienna's Elite Art nouveau Community including Gustav Klimt, Egon Schiele, Richard Teschner and Friedrich Paulick at the turn of the 19th century.
In fact, the aunt of Vanessa's Godmother, Gertrude Floege, was the famous fashion designer Emelia Floege – life companion of Gustav Klimt who frequently painted at the Paulick Villa..
Also the last Countess Maria dei Medici, who lived adjacent to the Eschen Villa hand wrote a poem for Vanessa as a child… Not many People can say that!
Vanessa got her teaching Degree in Salzburg but her real love and talents were for cooking.. 
Coming to Vancouver Island via Culture City itself – Salzburg Austria – A true Austrian,Vanessa has pure Mozart flowing through her veins and a delicious piping hot Austrian ApfelStrudel in the Oven for her many guests!
Vanessa and her 70's husband owned and operated the Austrian Chalet, an 80 room hotel with 3 Restaurants in Campbell River BC
Vanessa spent many years as Victoria BC's busiest and most Versatile Culinary Instructor from her Veni. Vidi, Coxi Cooking School, and operating her busy "Vienna Catering" Business
Author of 8 Cookbooks, Vanessa also wrote a food Column, had her own TV cooking show and did food styling for other local authors.
Vanessa makes all her guests feel like Austrian Royalty in her c. 1905 Victorian "Arts and Crafts Heritage Home" with Cozy Themed rooms and Elegant 3 Course Breakfasts in her "Bavarian  Gasthaus" Style Breakfast Room
Please Feel Free to Contact us for booking information.
Call Toll free 1-877-767-2121
iMessage or Text 250-812-5457
Email: [email protected]

Past Member of International Association of Culinary Professionals