Victoria BC Ferry
Our Bed and Breakfast is just a short walk straight up the street from the Ferry Dock in downtown Victoria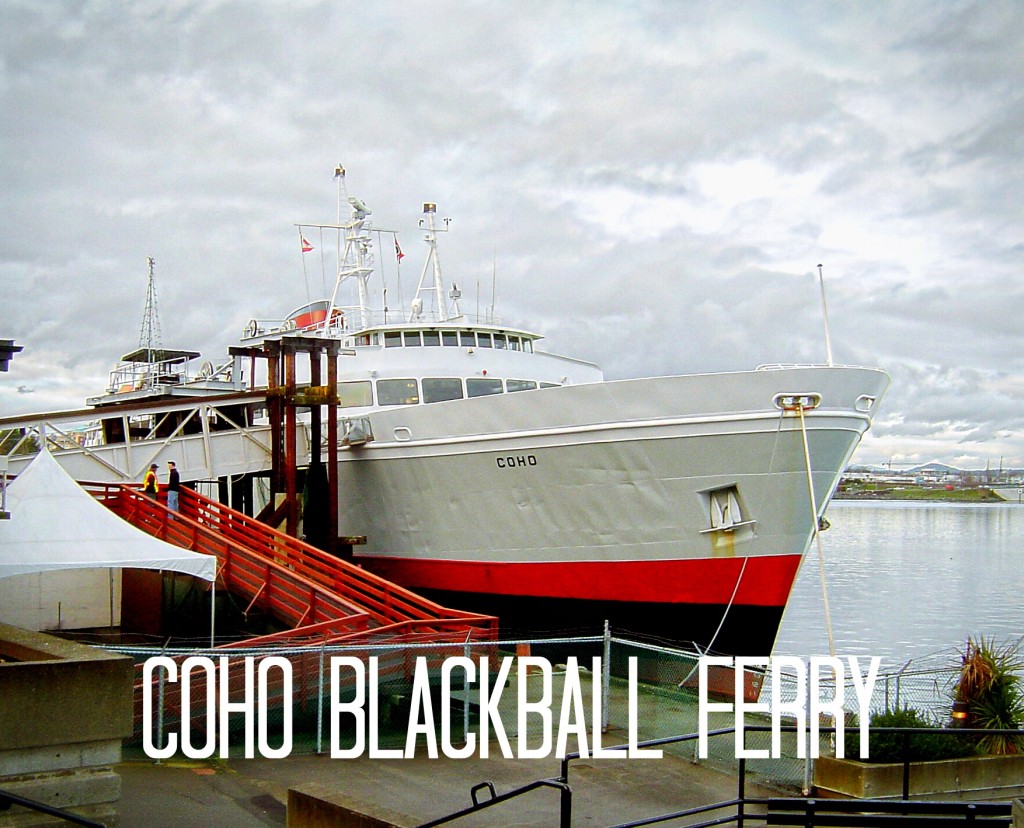 Coho Blackball Ferry from Port Angeles Washington
The Blackball Ferry is the same vessel as the Coho Ferry from Port Angeles WA to Victoria BC Canada. The trip across takes about an hour and 40 minutes.
Tips for Travelers:
 If possible make a reservation in peak tourist times.
 Many folks facing long waits on the US side leave their car in the parking that is available on the US side and walk on the ferry.

 Cars are not really necessary in Victoria as the ferry comes right into the downtown area and we have great transit and tour buses.

 Be prepared to visit both US Customs and Canada Customs on the same trip.
Try and stay with us at Gingerbread Cottage Bed and Breakfast – which is located right up Oswego St from the Blackball/ Coho ferry dock, an easy walk of about 8-10 minutes.
Ferry Victoria Seattle
The Victoria Clipper is a passenger ferry between Victoria and Seattle. The trip takes between 2 3 hours depending on the weather. There is no car ferry from Seattle directly.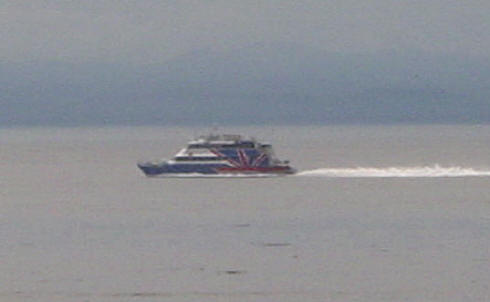 Both the Clipper and the Coho dock at Belleville and Oswego St which is just an 8 minute walk straight up the Street to the Gingerbread Cottage Bed and Breakfast.
Call us to book your room!
---
Your Hostess and Private Chef
Vanessa von Schellwitz
Owner Operator Gingerbread Cottage B&B
As a child, Vanessa was a real life "Heidi" living in the Eschen Villa on the clean, cold alpine Attersee Lake, in Seewalchen Austria, 50 KM East of Salzburg. 
Vanessa's birthplace was located 50 meters from her Godmother's famous Paulick Villa – the Summer Playground to Vienna's Elite Art nouveau Community including Gustav Klimt, Egon Schiele, Richard Teschner and Friedrich Paulick at the turn of the 19th century.
In fact, the aunt of Vanessas's Godmother, Gertrude Floege, was the famous fashion designer Emelia Floege – life companion of Gustav Klimt who frequently painted at the Paulick Villa..
Also the last Countess Maria dei Medici, who lived adjacent to the Eschen Villa hand wrote a poem for Vanessa as a child… Not many People can say that!
Vanessa got her teaching Degree in Salzburg but her real love and talents were for cooking.. 
Coming to Vancouver Island via Culture City itself – Salzburg Austria – A true Austrian,Vanessa has pure Mozart flowing through her veins and a delicious piping hot Austrian ApfelStrudel in the Oven for her many guests!
Vanessa and her 70's husband owned and operated the Austrian Chalet, an 80 room hotel with 3 Restaurants in Campbell River BC
Vanessa spent many years as Victoria BC's busiest and most Versatile Culinary Instructor from her Veni. Vidi, Coxi Cooking School, and operating her busy "Vienna Catering" Business
Author of 8 Cookbooks, Vanessa also wrote a food Column, had her own TV cooking show and did food styling for other local authors.
Vanessa makes all her guests feel like Austrian Royalty in her c. 1905 Victorian "Arts and Crafts Heritage Home" with Cozy Themed rooms and Elegant 3 Course Breakfasts in her "Bavarian  Gasthaus" Style Breakfast Room
Please Feel Free to Contact us for booking information.
Call Toll free 1-877-767-2121
iMessage or Text 250-812-5457
Email: [email protected]

Past Member of International Association of Culinary Professionals